Aquarius Worldwide
According to the International Labour Organization, approximately 199.4 million people around the world were unemployed in 2016.
Shockingly, that number is only expected to grow in the coming years. If you are one of the 199.4 million people who are jobless and actively seeking employment, you have come to the right place. Aquarius Worldwide can help
Search Jobs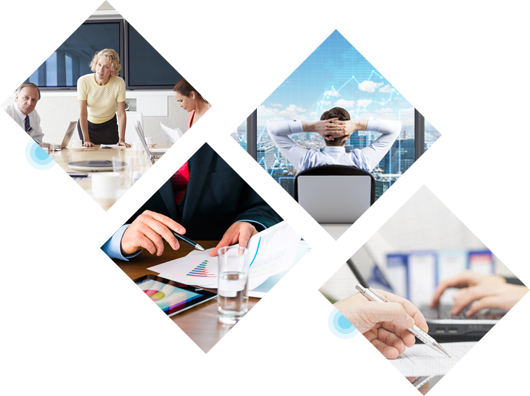 2200

Total Mandates

2000000

Active Resumes

891

Vacancies Closed
Our Mission
We are more than just a search firm. We are opportunity seekers. We believe that with the right tools, we can connect great minds with the jobs they need to succeed.
Where other search firms falter, we rise to the challenge of filling difficult positions. We strongly collaborate, on all levels, to develop a deep understanding of industry needs and demands to successfully fill roles that may have been impossible to fill otherwise.
We work closely with jobseekers to understand each individual's unique needs, skill sets, and desires. We invest in the relationships we build with our clients and strive to connect the right personality with the right company.
Who We Are
Aquarius, in Western Astrology, is the water bearer. Water represents life. To us, solid employment equals a good life. We help candidates find the right position and businesses find the perfect candidates for harmony in life and in the workplace.
We are an executive search firm known for our unwavering commitment and dedication to those we serve. With several years of experience working across multiple sectors, we have developed a high level of professional expertise that won't disappoint.
Payroll Management
Query Management
Joining Assistance
Accounting Services
Tax Filing and Compliance with UAE Labour Laws
Executive Search
Recruiter Outsourced
Job Posting
CV Sourcing
CV Screening
AQUARIUS WORLDWIDE
There are many companies that have open vacancies that need to be filled. In fact, 100 of the world's top employers have been looking to fill 100,876 jobs in 2016 (www.fortune.com).
This is where we create opportunity. Our job is to make the connection between top talent and top companies. Across sectors, we provide our clients with:
A comprehensive database of talent
Local and regional advertising
Top-rated referrals
Direct recruiting services
Social media marketing
We work with jobseekers and businesses, alike, to create customized solutions. We source our candidates with care and work with them to fine-tune their professional assets. We collaborate with our business partners to truly understand their needs and make placements based on the best mutual fit.